Kindergarten Learning Goals and Resources

Goals
Recognize and name all letters of the alphabet
Produce the primary sound for each consonant
Recognize and produce rhyming words
Read common high-frequency words (e.g ., the, of, to, you, she, my, is, are)
Follow words from left to right, top to bottom, and page by page
Ask and answer questions about the details in a text
Retell familiar stories
Identify characters, settings, and major events in a story
Learning Tools
Additional Resources
Information on Third Grade Reading Law
Goals
Draw and talk about a picture to show a story or event
Use scribble letters, inventive spelling, and traditional print in addition to drawing
State a sentence/sentences about a drawing
Add details to drawings to increase reader understanding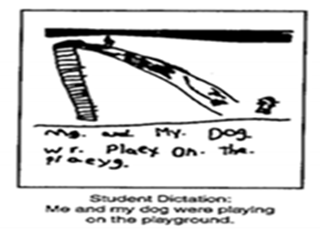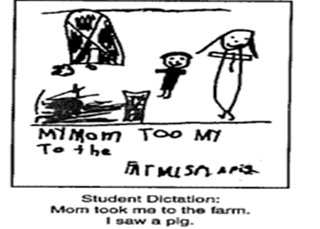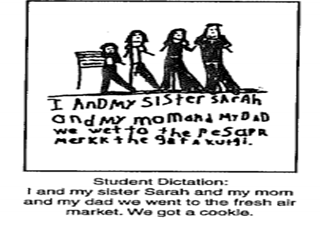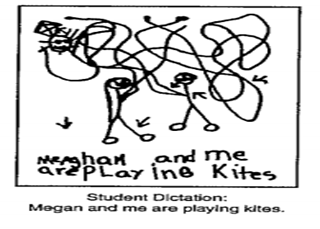 Goals
Read, write, represent, compare, and identify numbers zero through 20 and count:

by ones beginning at one to 100 or higher,
count on by ones from any given number, and
count by tens to 100 or higher

Fluently add and subtract within five
Sort, identify, name, describe and compare basic 2D shapes such as a circle, square, triangle, and 3D shapes such as a cube, cone, or sphere
We use Everyday Mathematics (Edition 4), which is a comprehensive Pre-K through grade 6 mathematics program developed by the University of Chicago School Mathematics Project and published by McGraw-Hill Education
Learning Tools for Everyday Mathematics:
EM4 Math at Home: Help organized by section (unit) for Home Link problems (English and Spanish), selected answers, vocabulary definitions, videos, games and more!
Family Letters:
Stay up-to-date on what your child is learning in class. Family Letters contain background information, vocabulary, games and more for each section (unit).
Spanish Family Letters (coming soon)
Additional Resources
Physical Science (Motion: Pushes and Pulls)
Position Observations
Motion Observations
Push & Pull Forces
Collisions (cause change in direction and speed)
Explain Motion
Gravity
Causes of a Change in Motion
Earth Science (Weather and Climate)
Weather Observations
Collecting Weather Data
Temperature
Sun/Shade
Wind
Cloud Observations (cloudy, partly cloudy, dark, white, etc.)
Measuring Rain
Snowflakes, Hail, and Sleet
Seasons
Life Science (Plants and Animals)
Living vs. Nonliving
What Living Things Need
Plant/Animal Habitats
Worm/Pill Bug Observations and Investigations
Plant Seeds
Plants and Animals Cause Change
Human Impact on Habitat
Learning Tools
Additional Resources
State Standards
History: Living and Working Together
Geography: The World in Spatial Terms, Places & Regions, Environment & Society
Economics: Market Economy, Wants & Needs, Goods & Services
Civics/Government: Purposes of Government, Democratic Values, Civic Participation
Learning Tools
Our Curriculum for Grade K: Included in SFA Curriculum
Discovery Education Students log in through Classlink
Additional Resources