Board of Education
Board of Education Meeting Schedule
The Muskegon Board of Education meetings are scheduled for the 3rd Tuesday of each month at 7:00 pm in Room 205 of the Hackley Administration Building. Anytime during emergency school closures, the board meetings will be available via live stream. Please check under Board Minutes and Agendas for the live stream link.
2019-2020 Board of Education Meeting Schedule

Questions or Comments
General questions or information requests for the Board of Education at Muskegon Public Schools may be directed to Cassidy Cisneros, (231) 720-2004, or faxed to (231) 720-2050.
Muskegon Public Schools Board of Education Members
Board of Education Agendas and Meeting Minutes
Board of Education Policies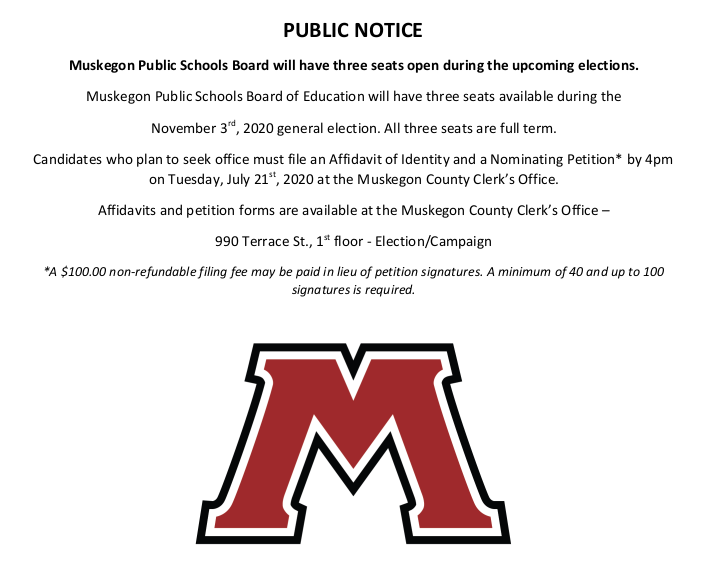 BOE Meetings
BOE Meeting

Location:

349 W Webster Ave, Muskegon, MI 49440, USA, Room 205 - Hackley Building Board room

BOE Meeting

Location:

349 W Webster Ave, Muskegon, MI 49440, USA, Room 205 - Hackley Building Board room