Two Way Language Immersion (TWI)
Muskegon Public Schools offers a Two Way Language Immersion Program for grades K-5th. This program is housed at Bunker Elementary School.

What is Two Way Immersion (TWI)?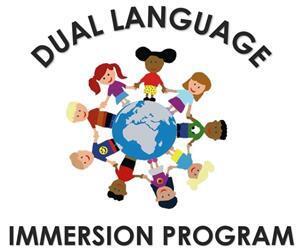 Two Way Immersion creates an environment where English and Spanish-speaking students learn together. These students build knowledge in all standard academic areas by learning in both Spanish and English languages. Children emerge from the program with an appropriate level of bilingualism and bi-literacy.
Research shows that dual-language programs are beneficial for both English-language learners and native English speakers. One study offers strong evidence that dual language programs improve student literacy achievement for all learners involved.
According to a recent US News and World Report article, four primary reasons to consider dual-language immersion learning are:
Biliteracy is good for your brain.
Learning a language is easier for young children.
English learners succeed while maintaining their native language.
Students build strong social connections and cultural awareness.
---

Interested in this program for your son or daughter?
Contact Okeelah McBride, Bunker Elementary Principal, at (231) 720-2700.
Parents of incoming Kindergarteners for the 2024-2025 school year who would like their new kindergartener to participate in the TWI program are encouraged to enroll their child in the Two-Way Immersion program at kindergarten enrollment. If your child is already enrolled in school and is interested in the TWI program, they must be in kindergarten or first grade and demonstrating appropriate grade-level achievement in their first language.
---
English Language Learners at MPS
While TWI is available for our elementary school students, MPS provide English as a Second Language assistance to all MPS students, K-12. Learn more about our TWI and ESL programs in this English/Spanish language flyer HERE.